End of Term Roundup - RESULTS. Please see table below of the results in this years competitions. We have had a lot of success, and holding 2 County Trophies for the first time in Oxley Park history, is a massive achievement. Well Done all for your hard work! The P:E Team
May 17 - Handball Festival. A team of seven Year 6 pupils attended the finals of the Handball Festival at Sir Herbert Leon Academy yesterday. The Festival consisted of 6 schools taking part in a 6-a-side competition playing small-sided games of 10 minutes per game. The festival was based on a league format. Team Oxley won 4 games and lost one. Our children showed good team spirit, scoring lots of goals in the process by playing very well in the final third of the pitch. At the end of the event the scores were added up and Team Oxley finished in 2nd place! Silver medallists, which is an awesome achievement!
Mar 17 - GYMNASTICS. On Monday 15th May a team of 6 year 3 and 4's took part in a Gymnastics competition at Milton Keynes Gymnastics Club. 9 schools competed performing a Body management routine, on the floor and the vault. All 6 children were incredible and have shown real dedication and commitment which paid off as they came first with a score of 107.9 A fantastic achievement. Well done to all involved.
Mar 17 - NETBALL. Two teams of eight Year 4 pupils attended the netball festival at Radcliffe School on 23rd March. The festival consisted of eight schools taking part in skill-based netball drills, such as throwing, catching, relay races, shooting, passing & moving and agility. Team Oxley showed good quality and fantastic determination in all of the skills. At the end of the event the scores were added up and our 'Team 1' finished in 3rd place, with 'Team 2' finishing in 1st place! A superb effort and a brilliant achievement from all the pupils!
On Thursday 23rd March we took our Year 5 & 6 Netball team to Shenley Brook End to take part in the finals. As they did in the first round, the children worked really hard and there was some great play in difficult windy conditions! Overall we came 6th out of nearly 50 schools that took part over the course of the competition which is a fantastic achievement! Well done to everyone involved!
Mar 17 - RUGBY. We went to Bletchley Rugby Club last Friday to compete in the Year 5 and 6 Tag Rugby Tournament. We had two teams, one in the shield and one in the cup. Both teams play excellently and had some really good games of rugby. Our team in the cup ended up winning every game they played and so are going through to the County Championship! I want to say well done to both teams and a thank you to all the parents that came down to watch. A special thank you to Mollie, Euan, Josh and Jasmine for filling in at the very last minute!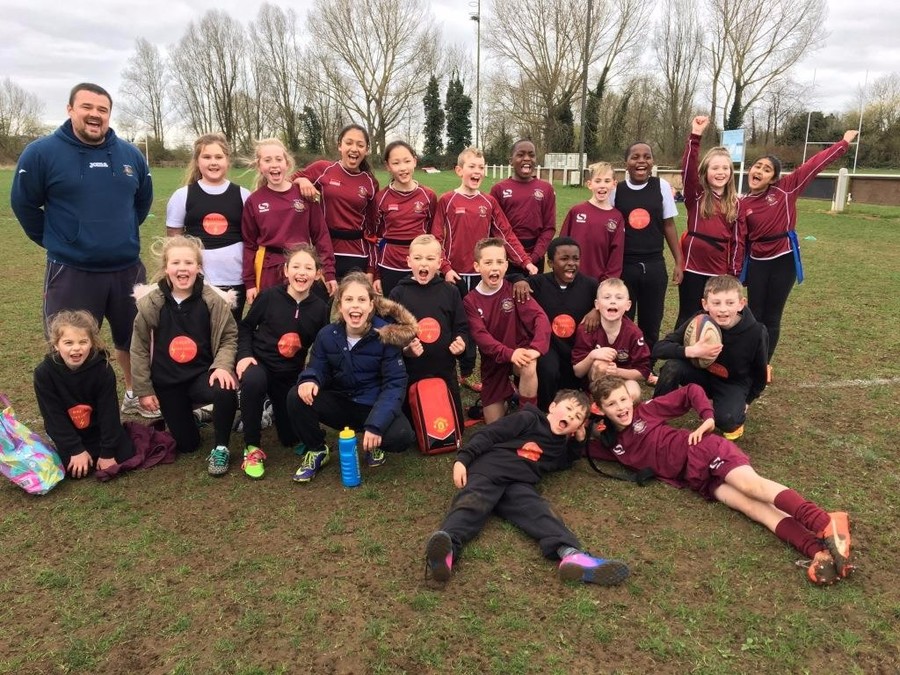 Mar 17 - DODGEBALL FINALS. Eight Year 5 and Year 6 pupils took part in the Dodgeball finals at Shenley Brook End School this week. The tournament was divided up into two groups with the top two from each group going through to the semi-final. The format was based on playing each team 3 times in a 2 minute game. Team Oxley managed to finish second in the group, so therefore they played the top team in the other group in the semi-finals. Unfortunately the team lost in the semi-finals to Bradwell Village, who went on to win the competition. Well done Bradwell Village School! We then played in the 3rd and 4th place play off to hopefully receive the bronze medal. The team played Bushfield School and Team Oxley Managed to win the game by 2 points to receive the bronze medal. Well done Oxley Park!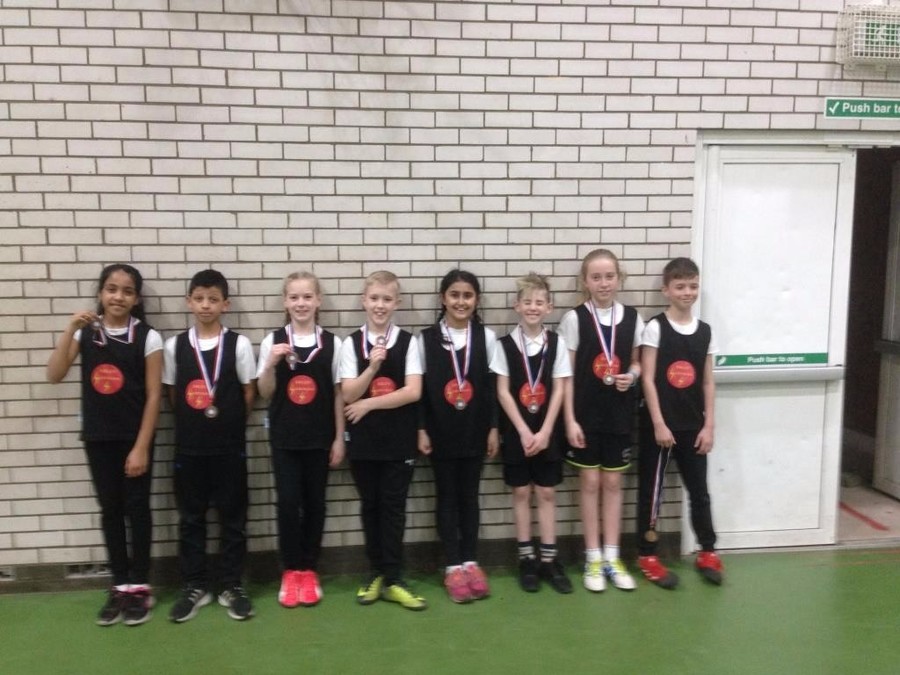 Mar 17 - Mr Thurston took the Team Oxley Hockey Team to play at Woughton on the Green in a Primary Schools Tournament on 10th March. A massive well done to our 2 hockey teams that played and finished 4th in Shield and 1st in the Cup. The hockey team will now represent MK at the county's game.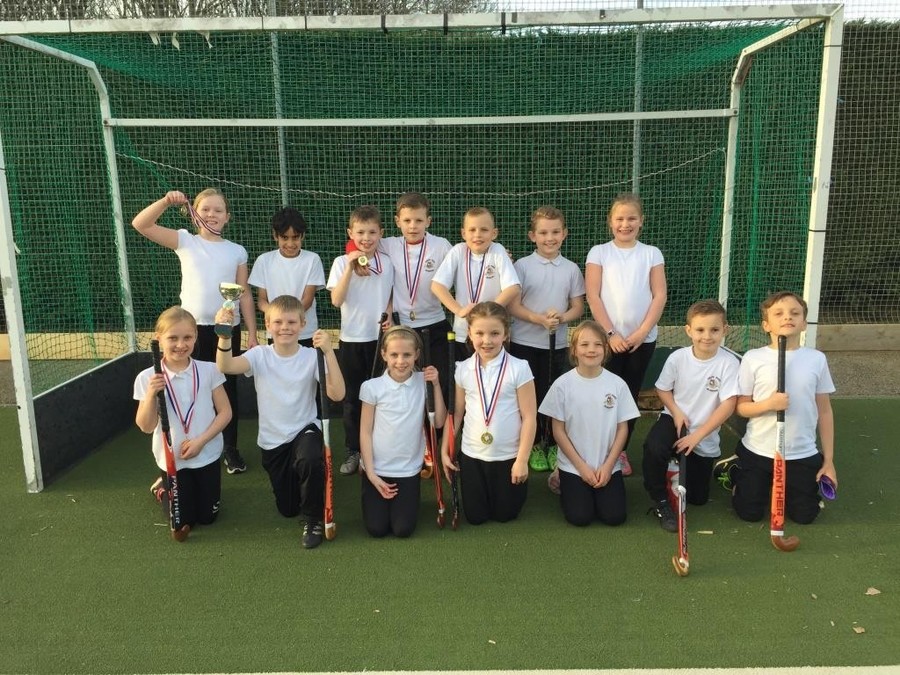 Mar 17 - Report from Mr Rutherford. On 10th March we played rugby against Christ the Sower School. We took eleven children from Team Oxley who played in an eleven aside match. Four mini matches were played and all the games went very well. Both teams used the opportunity to learn and try their skills out against the other opponents. I want to say very well done to all the children involved, and a big 'Thank You' to Christ the Sower School for hosting the matches.
Feb 17 - Badminton Finals at the Milton Keynes National Badminton Centre. Team Oxley played well and fought hard to reach third place overall. A total of sixteen teams from local primary schools took place in the event - well done to all our players. Go Team Oxley!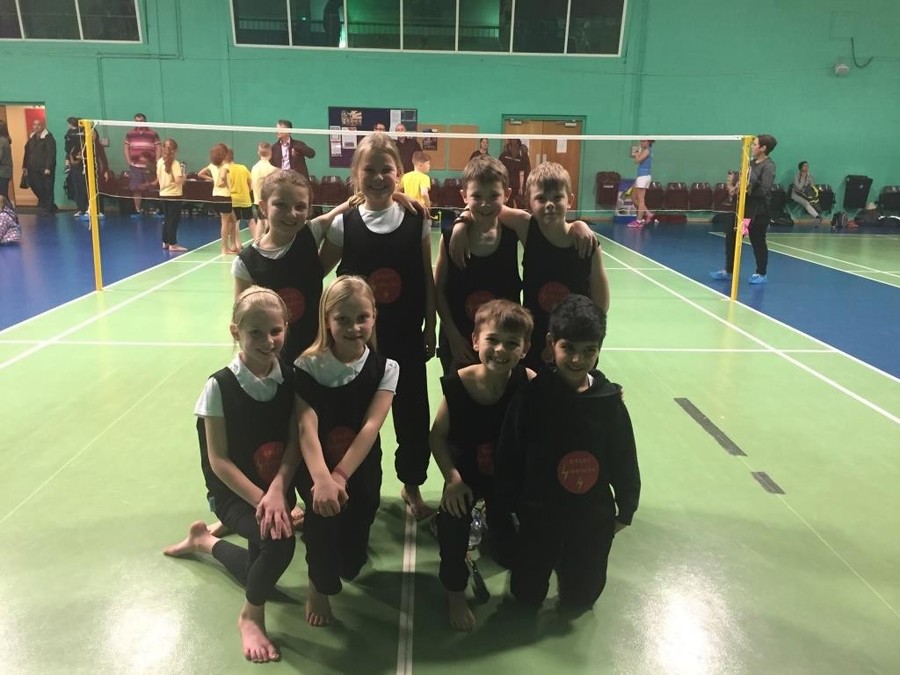 Dec 16 - Mr Thurston took the basketball team to the local finals at Stantonbury Leisure centre, this was a competition for teams who won their local games. The standard was high with many of players on show who play for local Basketball teams, our boys and girls worked really well as a team but unfortunately were not making the baskets when needed. All games were close and with only a few points making the difference we finished in a respectable 6th place. These competitions involve over 30 schools across Milton Keynes so once again we showed how well our sporting teams are doing. Well done.