Principal's Welcome
Our Executive Principal - Mr Noel Springett-McHugh
Oxley Park Academy is one special place, and provides a wonderful environment for children to learn. I lead the vision and strategic direction for the academy across both sites: the Oxley Park Campus and the Shenley Wood Campus. 2018 witnessed an exciting new chapter for our academy, with a second campus to cater for our growth, a major investment across both sites, a complete re-decoration of our original site which opened in 2005 and lots of new faces joining the team. As a team, we have created a safe, inspirational and exciting learning experience for every child, built around our values - The 6C's: Courageous, Courteous, Co-Operative, Conscientious, Caring and Curious. These form the core of everything we do and we refer to them every day.
Our children are proud to be 'Oxley Parkers' and they wear their uniforms with pride. We talk about being ready to learn and our attitudes, our presentation and our urgency to learn all represent this. You will witness this in every room you enter and every corridor you walk down. Our children are wonderful - so polite, so smart and so positive in their learning.
Core learning is the foundation to our curriculum and we place a high emphasis on this. Being confident in reading, writing and using numbers opens so many doors and gives your child access to the wider opportunities in learning. No matter what ability your child is working at, we ensure they have the right resources, the right level of challenge and the right support in order to develop an absolute love of learning.
Being inspired, excited and having a real sense of curiosity, we believe, is also key to children loving school and wanting to learn new things. It is for these reasons you will enter a very different 'style of school' developing when you enter Oxley Park Academy! At our Oxley Campus you will walk down streets instead of corridors. In these streets, you will see children learning independently and loving the space around them. At our Shenley Campus, armchairs, bistro tables, fake grass and a pirate ship inside are all the beginnings of great things to come.
Our curriculum has been re-launched and you can read more about this under the 'Learning' tab. Each term, we open a new 'Doorway' for all the children. Within this doorway, the different year groups take an exciting pathway leading them through history or maybe a geographical exploration. Whatever the pathway, it will also promote both our academy and British values. The doorway theme always start with a 'Dazzling Debut' and ends with a 'FAB finale', all created to inspire and engage our children.
Our parents are very supportive, keen to help their children at home and ensure that the children are ready to learn at school. Here at Oxley, we see this partnership as vital in ensuring that every child can be the very best that they can be.
If you are a new parent in the area, a possible governor or someone who would like to come and join Team Oxley in any number of roles, we hope you get a feel of our academy through this website. However, the best way to really get that feeling about Oxley is to come and visit! Please do get in touch and I will look forward to meeting you.
Mr Springett-McHugh
Executive Principal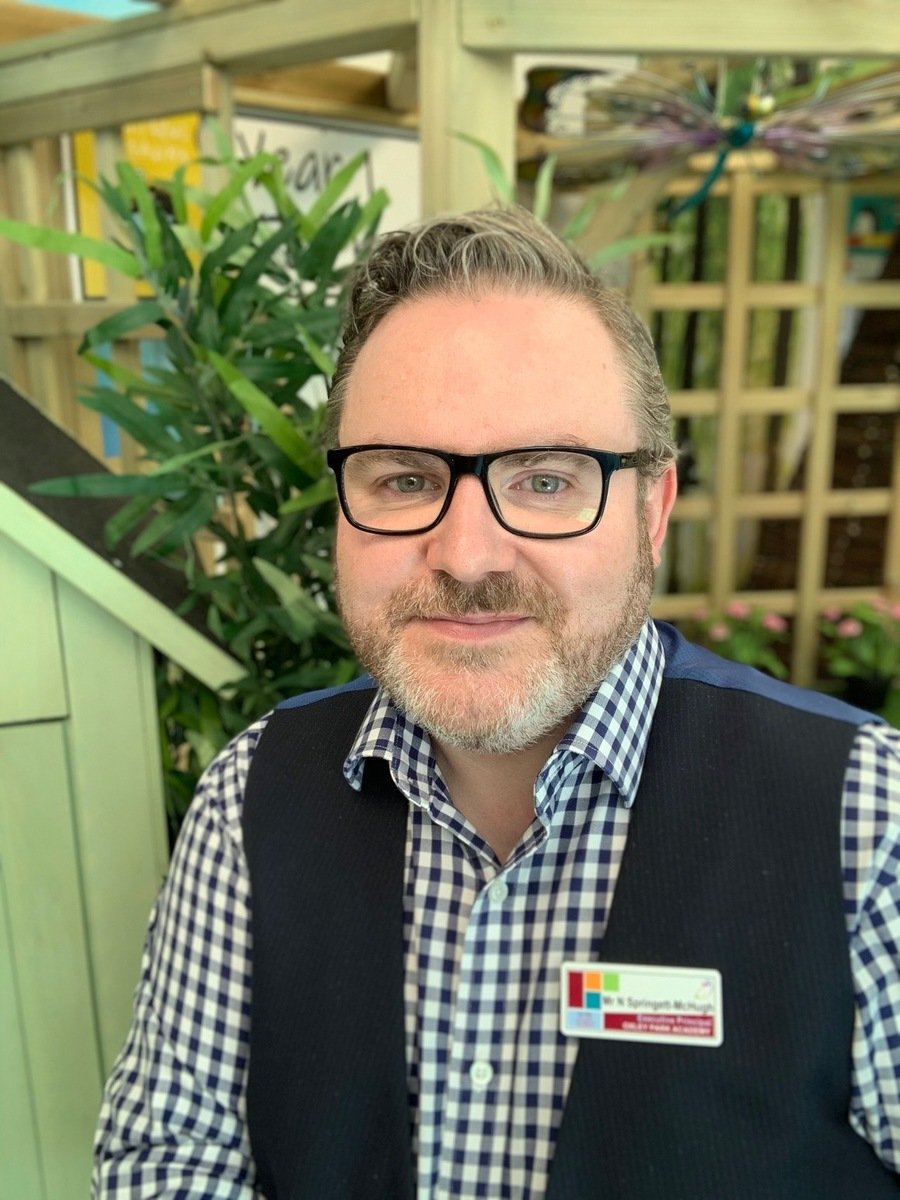 Our Associate Principal: Oxley Park Campus - Mrs Karen Draper
On behalf of the children, staff, and governors, I welcome you to the Oxley Park campus. I have been the Campus Principal at this site since April 2018 and am thrilled to be a part of the very exciting journey we are all on. As Campus Principal, I feel privileged to be leading this site and to be working with such a motivated and talented group of staff and governors. We have large sports pitches which are used regularly for our exciting PE curriculum, and the sports academies we offer as part of our wrap around care. We offer a breakfast club and after school activities. The Hub is a separate building within the grounds which is used for music lessons (led by outside providers) and houses our Ziggy club (our after-school group). Our new galleon is a very exciting addition to our playground and the children thoroughly enjoy using it during their time outside. We do hope that you will want to become part of our school. Visits are encouraged and welcomed. I would be delighted to show you around our wonderful campus.
Mrs Draper
Associate Principal - Oxley Park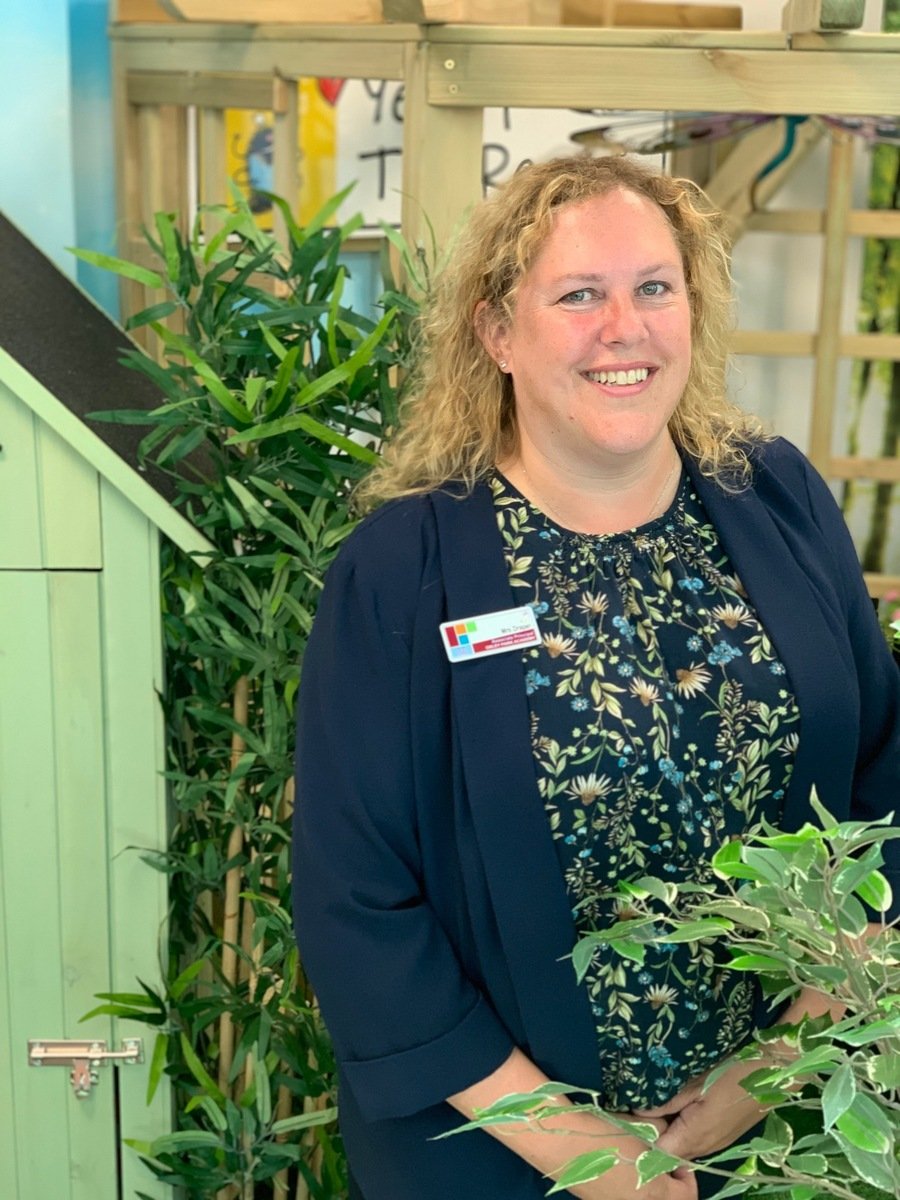 Our Assistant Principal: Shenley Wood Campus - Mrs Deb Frayne-Johnson
It is my pleasure to welcome you to our Shenley Wood campus. At the heart of our school are our values, the 6 C's, which are proudly displayed in our hall. We are lucky to have fantastic facilities on the campus, including: a wonderful library, a developing STEM Centre and a kitchen for the children to use during their enrichment curriculum. Our teachers and support staff have created an engaging and exciting learning space for your children, with core learning of basic skills as the foundation for an engaging curriculum. I have worked at Oxley Park Academy since 2005 and I am looking forward to the year ahead, being involved in lots of exciting developments, embedding new changes and teaching in Year 6 each day. I will be available every morning on the gate, alongside other members of our Senior Team, so please come and say "Hello". If you need to make an appointment to see me, these can be made via the office at Shenley Wood. Our FAB celebration assemblies will continue to be held fortnightly and we have lots of events planned throughout the year, details of which will be published on our website and Facebook page. I look forward to welcoming you to these events during the months ahead. Thank you for your continued support with the FAB expectations we have in relation to uniform, presentation and manners, which creates the foundation of the positive learning environment for the children in our care.
Mrs Frayne-Johnson
Assistant Principal - Shenley Wood